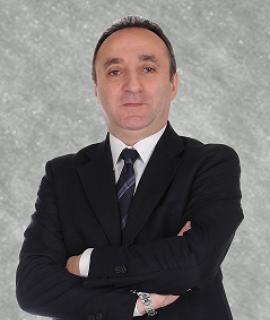 Rayan Kouatly
Legal Advisor
Member of The Lebanese Bulgarian Business Council
Vice-Chairman of the Beirut Bar Commission on Energy (2013 to date)
Representing Beirut Chamber of Commerce to coordinate oil and gas activities and interests of the private sector with the Lebanese Petroleum Authority (2016 – to date)
Vice-President of the Lebanese Russian Business Council
Member of the Board of Directors of the Lebanese Bulgarian Business Council
Member of the Lebanese Italian Business Council
Member of MEREF – CCI France Liban
Advisor to the Lebanese Women Leaders Council
Member of the International Chamber of Commerce Arab Arbitration Group
Accredited arbitrator before major international or professional organizations
Co-Founder and Chairman of the Arab Legal Forum, a Lebanese legal think-tank
Speaker in several international symposiums on different legal topics (Arbitration; IP; Oil and Gas)
Expert with the Lebanese Franchise Association (LFA)
Co-Founder of "Franchise Engineers"
KOUATLY & Associates – Attorneys, Beirut
Founder and Managing Partner
Specializing in:
Corporate law: with a particular focus on mergers and acquisitions, corporate finance, corporate governance, restructurings and private equity investments.
Real Estate and Construction laws: Negotiation and drafting of real estate acquisition contracts; drafting of construction contracts and supervising their implementation and resolving their disputes under FIDIC Rules.
Arbitration: Member/Sole Arbitrator/Chairman in many local, regional or international institutional or ad hoc arbitration panels; representing clients in arbitral proceedings.
Oil and gas: advising the Lebanese Parliamentarian Committee on different regulatory issues; advising International Oil and Gas Companies in the process of Lebanon's first licensing round. Advising on Exploration and Production Agreements.
Maritime law: A deep expertise in shipping, disputes on contracts of carriage and bills of ladings and maritime casualties; purchasing and sales of marine vessels, chartering, registration of ships, offshore and insurance law as well as dispute resolution litigation/arbitration of maritime claims.
Telecom and New Technologies laws: Member of an international network of law firms specializing in regulatory aspects of telecom, digital and emerging technology laws.
Lebanese Arbitration & Mediation Centre
Secretary General
Lebanon, March 2017 to date
Leading the Beirut Chamber of Commerce's Dispute Resolution Centre towards becoming a regional Centre.
Parliamentarian Committee for Energy
Advisor
Advising on different draft laws related to the Lebanon's offshore oil and gas activities, maritime delimitation and providing trainings and workshops for the MPs on Oil and Gas regulations.
Ministry of Telecom
Minister's Advisor
Contributed in drawing the Telecom strategy and overseeing the good implementation of the regulatory requirements by the operators and their distributors. Handled the Posts file in Lebanon, overseeing and monitoring the Express Courier licenses, renegotiating the Exclusive Service Contract with LibanPost.
Ministry of Health
Advisor - Director of Legal Affairs; Board Secretary
Qatar, Sep 2005 - Feb 2009
Advisor with the Health Ministry (led by Sheikha Ghalia Bint Mohammad Al Thani) on the restructuring of the Ministry of Health (known as the National Health Authority-NHA), and overlooking the establishment of its legal department.
Served as Board Secretary of the NHA.
Board member of the Qatar Council of Health Practitioners (a major body entrusted with ensuring the public safety and effectiveness of Qatar's Health System);
Board Member of the Permanent Licensing Committee (a legal entity responsible for issuing the Licenses to Practice health or medical professions in Qatar).
Member of the Special drafting Committee of the Qatari report on anti-torture, and member of the official delegation to defend the report before the UN (OHCHR).
Other responsibilities at NHA included drafting and reviewing of Health and medical laws, and regulations (for Qatar and the GCC), setting the overall framework and objectives of the Legal department, managing and later on developing and training the legal team, reviewing and handling related contracts, setting internal policies and procedures, and advising on International Health cooperation agreements.
Member of many Qatari inter-governmental Committees and official delegations abroad (mainly to the UN in New York and Geneva).